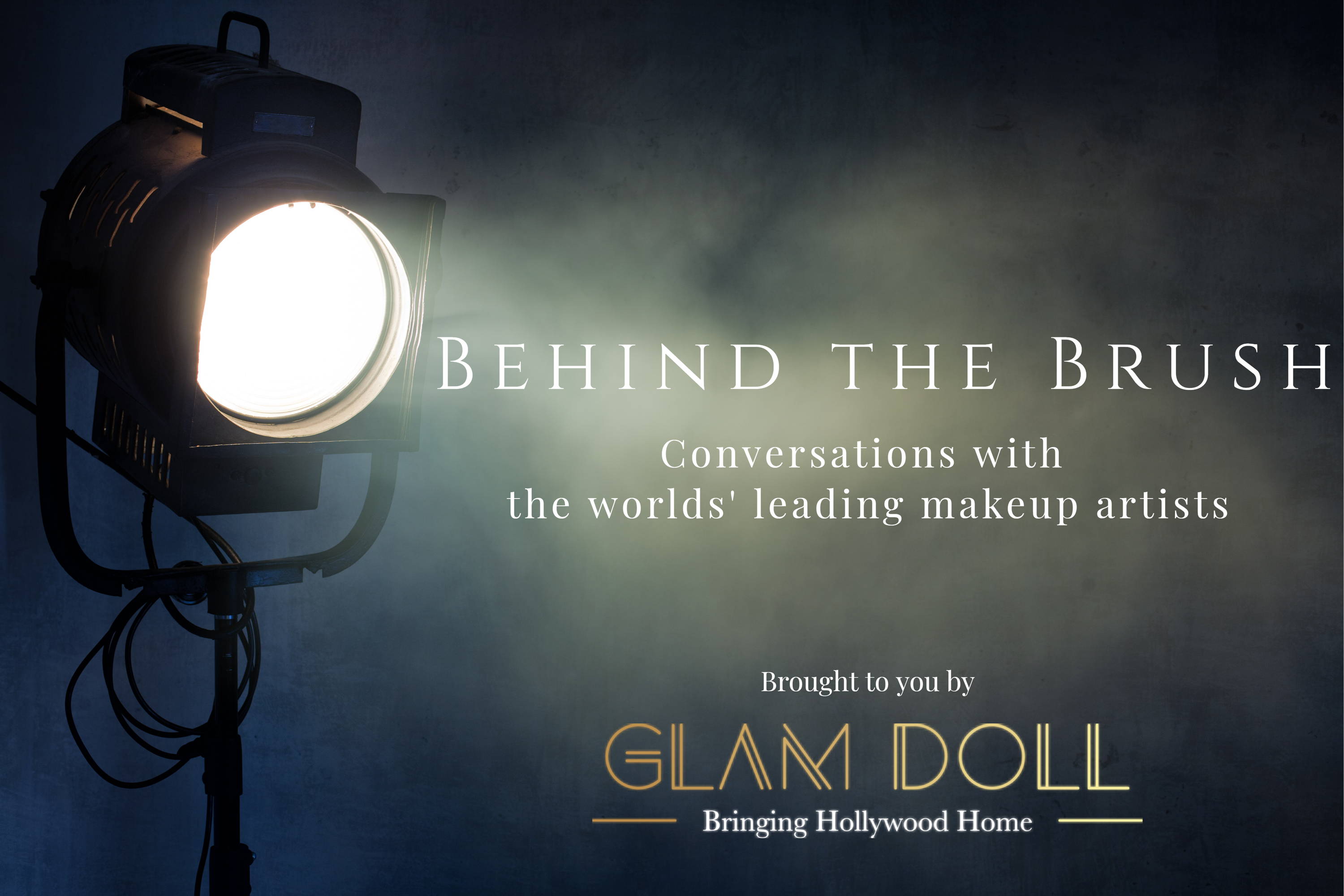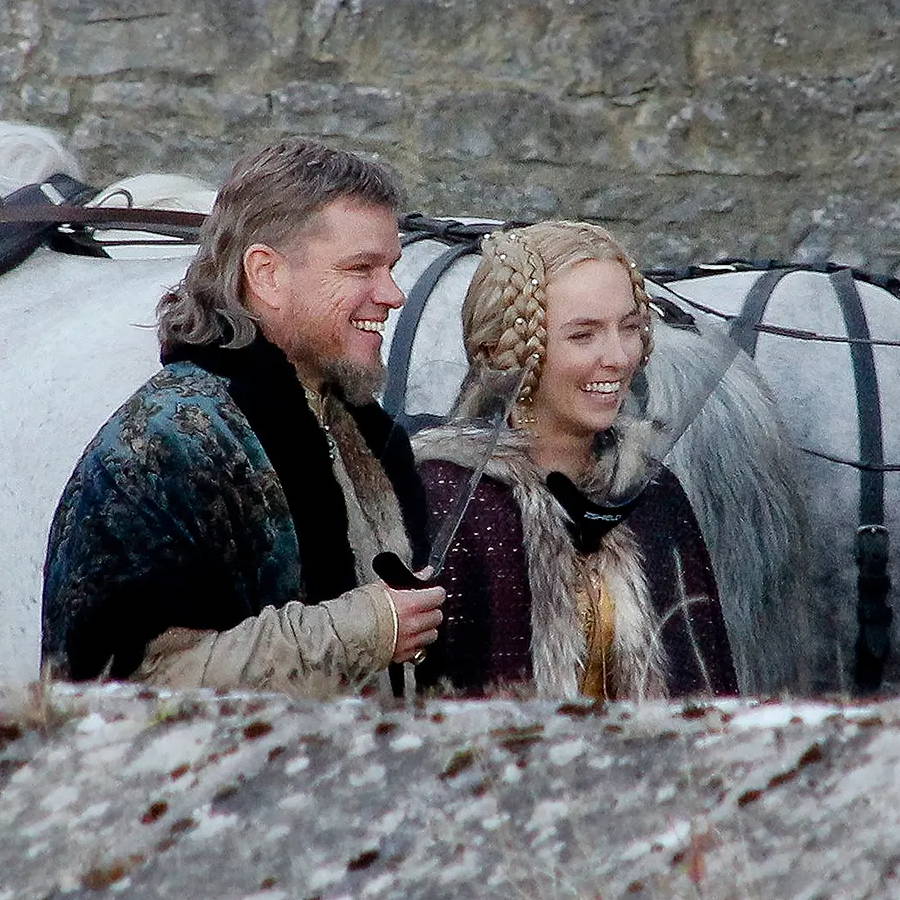 Matt Damon and Jodi Comer on the set of 'The Last Duel' | CREDIT: MEGA
On a sunny autumn afternoon in Dublin, I sat down with award winning Hollywood makeup artist, Matteo Silvi over Zoom from his home in Italy. Matteo had just finished production on Ridley Scott's medieval drama 'The Last Duel', starring Matt Damon, Adam Driver, Jodie Comer & Ben Affleck.
As Makeup Department Head, he was quite relieved that the filming was able to be completed after a long hiatus and just before Ireland went into its second lockdown.                  
"We started filming in early 2020 around Europe and were in Ireland for just one week before production was halted due to the pandemic. Thankfully, we were able to start filming again in October to finish the movie."
Unfortunately, the cast and crew were not able to get the full Irish experience as they quarantined in the 5 Star K-Club Resort in Co. Kildare. "It was my first time in ireland and unfortunately did not get to see much as we were in our bubble between the film set and hotel due to restrictions, but I'd love to come back."
This is the second film Silvi has done with Matt Damon, "We worked together previously on Stillwater, shot in Marseille. Matt's great to work with, we had a really fun time." Stillwater is a crime drama from Academy Award winning writer-director Tom McCarthy (Spotlight), about a father trying to exonerate his daughter from a crime she didn't commit. "I'm really pleased with how that film turned out."
The Last Duel was the fourth film in which Matteo has worked with Ridley Scott, "It's a great honour to work with Ridley, having worked previously on Kingdom of Heaven, All the Money in the World and Exodus: Gods & Kings."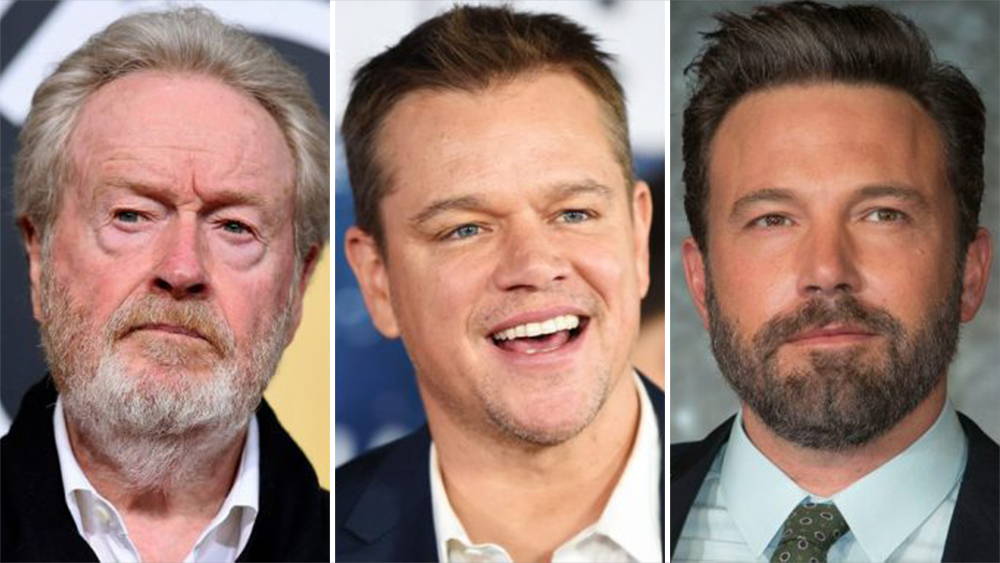 Ridley Scott, Matt Damon, and Ben Affleck team up for 'The Last Duel' | CREDIT: DEADLINE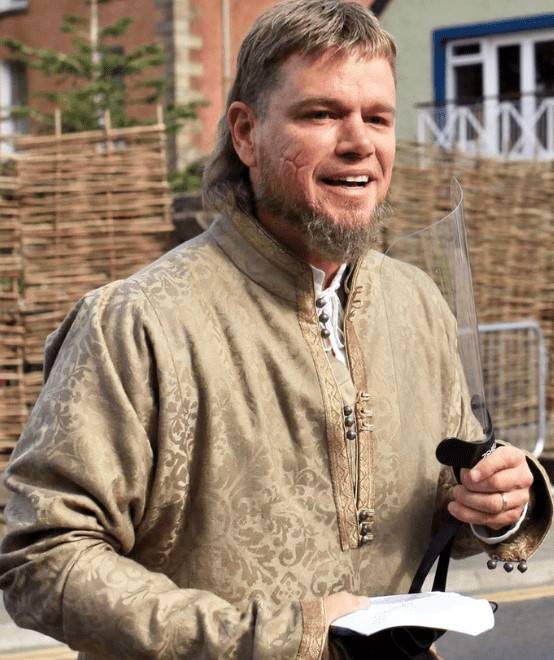 Matt Damon sporting a mullet & custom beard for 'The Last Duel' | CREDIT: DEBBIE HICKEY
When asked how he prepares for a period film such as this, Matteo says "Ridley is very particular, he drives everything. At the pre-production meetings, Ridley brings photos of the actors and starts drawing on them to show how he would like their hair, makeup, and beards. It's really helpful as it allows me and the team to start on concepts, so we're on the same page."
---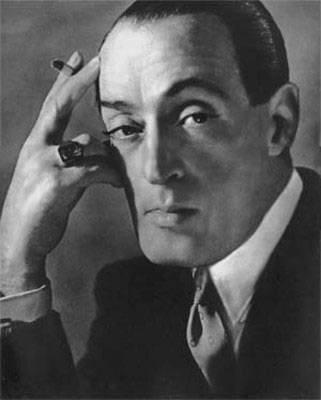 Antonio de Curtis, famously known as Toto | CREDIT: WIKIPEDIA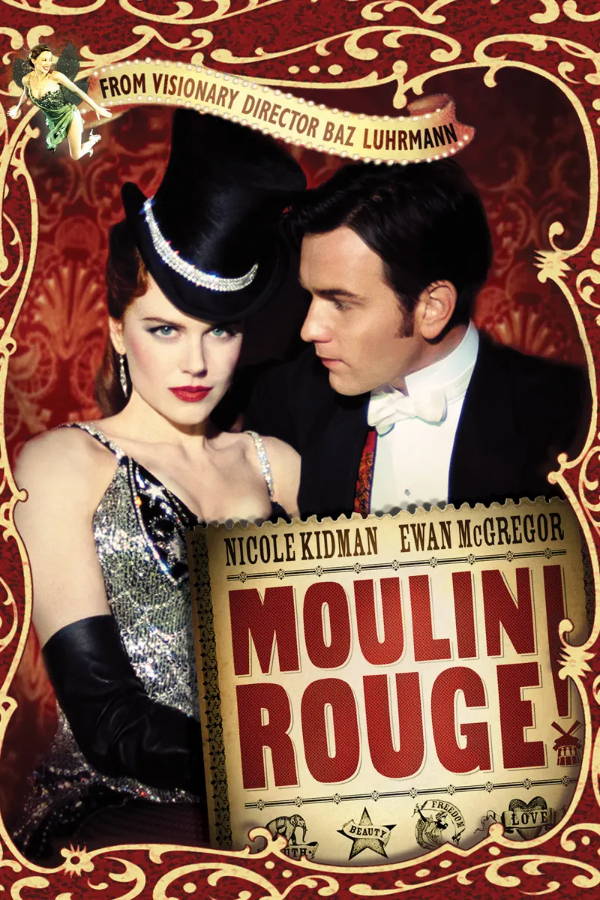 Academy Award nominee Nicole Kidman & Golden Globe nominee Ewan McGregor in 'Moulin Rouge!' Directed by Baz Luhrmann | CREDIT: GOLDEN GLOBES
Matteo Silvi is a 4th generation film makeup artist, "My great-grandfather was the first in my family to become a makeup artist. He was an Italian actor and back in those days they had to do their own makeup. He developed quite the skill and started working on other actors thereby creating the makeup artist category in Italy. Two of my cousins are also makeup artists and even my nephew, who worked with me on The Last Duel."
"My dad's uncle worked on comedy movies in the 1950's with the famous comedy actor Toto (Antonio de Curtis). It was natural then that my dad would work in this line of business." Concludes Matteo.
Matteo's father, Maurizio Silvi is a BAFTA award winning & Oscar nominated makeup artist. "When I was 17, I travelled to Australia with my dad as he was working on Moulin Rouge." Baz Luhrmann's 2001 hit starring Nicole Kidman and Ewan McGregor.
"I was there studying at English school and in the afternoons, I would come on set and was really inspired by this environment."
When I returned home to Italy, I called my dad and said, 'I want to be a makeup artist', he wasn't too happy about it in the beginning as he wanted me to study more." It seemed inevitable that Matteo would follow in his father & great-grandfather footsteps, all leaders in the industry.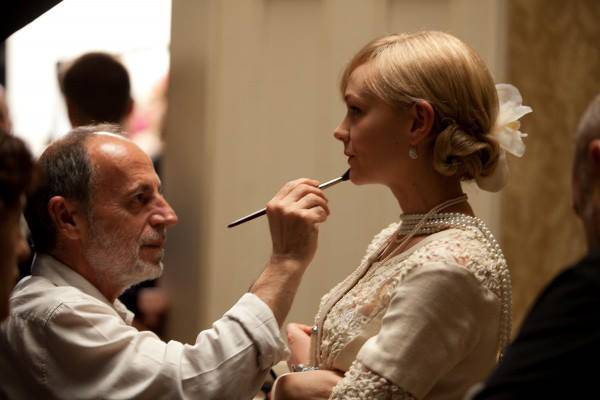 Makeup Designer Maurizio Silvi and Carey Mulligan behind the scenes of Warner Bros. Pictures and Village Roadshow Pictures drama 'The Great Gatsby' | CREDIT: MATT HART
"Not long after I turned 18, they were shooting Gangs of New York, in Italy." Martin Scorsese's 2002 award winning film staring Leonardo DiCaprio, Daniel Day-Lewis, and Cameron Diaz.
"The makeup artist for the film was a friend of my dad's and offered me to come help on set as a trainee. I did the whole movie unpaid, but I met so many amazing people and since then I haven't stopped."
It goes to show that making sacrifices to follow your dreams through hard work and determination can set you on the right path for success.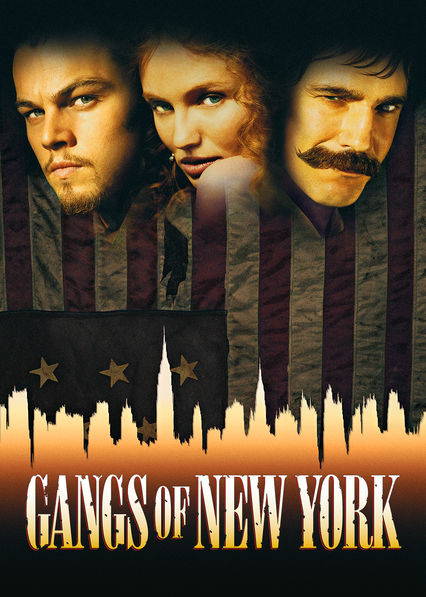 Martin Scorsese's 'Gangs of New York'  Starring Leonardo DiCaprio, Daniel Day-Lewis & Cameron Diaz | CREDIT: NETFLIX
Matteo Silvi applying yak hairs on Dwayne 'The Rock' Johnson on set of 'Hercules' | CREDIT: MATTEO SILIVI
Over his 20-year career, Matteo Silvi has worked on some of the most iconic films of our time, from James Bond Spectre, Everest, to The Avengers series, Men in Black, Hercules and many more.
Silvi currently has over 40 movie credits to his name working with leading actors and directors from Hollywood to Italy.
When asked about the films that stand out from his long career, Matteo recalls working on Mel Gibson's Apocalypto, an epic historical adventure film, staring Rudy Youngblood. "My favourite was Apocalypto; it was a challenge as every morning we had a 2am call with 1am on Sundays. It was an hour drive into the jungle then 4-5 hours of makeup to be ready for 7am. I loved the looks we did on this movie; they really recreated the Mayan period."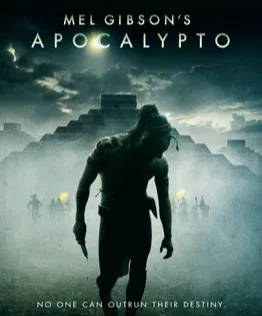 Mel Gibson's Mayan epic 'Apocalypto' Starring Rudy Youngblood and Raoul Trujillo | CREDIT: ICON PRODUCTIONS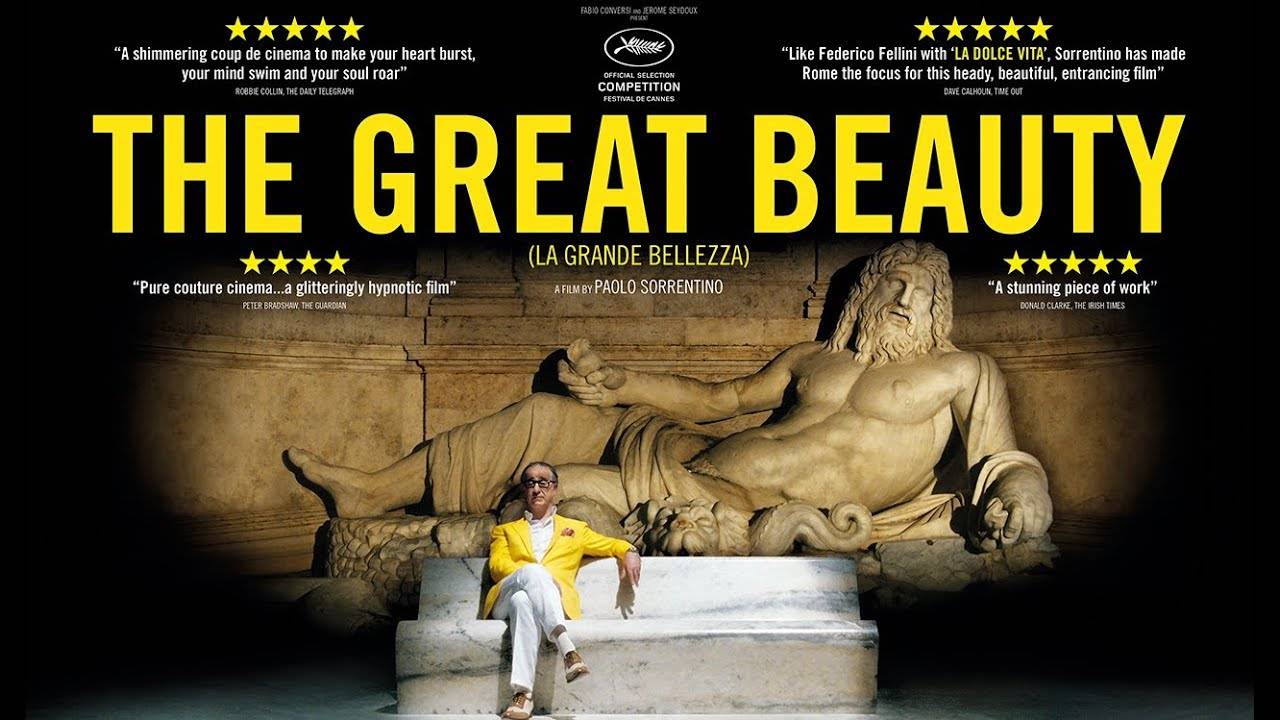 Academy Award winner 'The Great Beauty' Directed by Paolo Sorrentino | CREDIT: ACCADEMIA DEL CINEMA
"A favourite Italian film was The Great Beauty which won an Oscar for Best Foreign Movie." The Great Beauty is about an ageing writer who has spent many years seducing his way through the lavish nightlife of Rome for decades, but after his 65th birthday, he starts to look past the nightclubs and parties to find a landscape of exquisite beauty.
"A director I'm really proud to have worked with was Paolo Sorrentino. He likes to create characters and really pushes you; I think he is brilliant. His style is much like Federico Fellini", Another Italian Director who has a baroque and immersive style of filmmaking. "I really like these types of movies."
Another favourite project of Silvi was The Great Gatsby, "I really loved this film, the Baz Luhrmann family is amazing, great people to work with. It was so nice to work with my dad on this film and receive a Makeup Guild nomination for our work." The Great Gatsby, based on F. Scott Fitzgerald's masterpiece, is an impressive film set in the roaring 1920's, New York. A young, idealistic Nick Carraway (Tobey Maguire) moves to Long Island to make it in the business world but is swept up in the decadence and alcohol fuelled era of the times. He meets Jay Gatsby (Leonardo DiCaprio), a wealthy but reclusive and mysterious figure. Despite all his wealth, there is still one thing Gatsby yearns for, and enlists Nick to help him achieve this ultimate dream.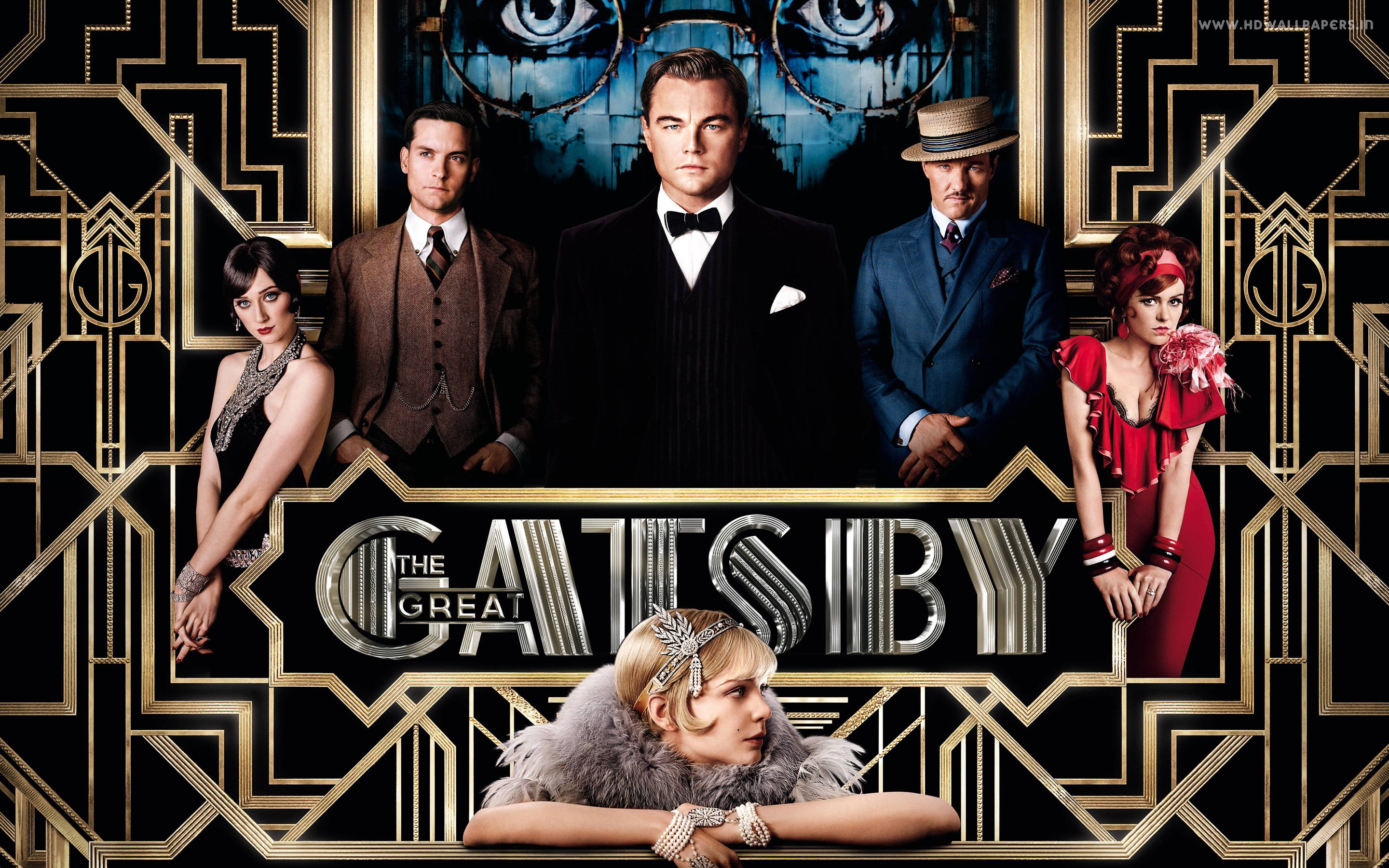 Elizabeth Debicki, Tobey Maguire, Leonardo DiCaprio, Joel Edgarton, Isla Fisher and Carey Mulligan in 'The Great Gatsby' Directed by Baz Luhrmann | CREDIT: GOLDEN GLOBES
"Although prosthetics and beards are my specialty, doing a beauty look on a beautiful actress is great too." The Great Gatsby truly evokes the iconic Hollywood Glamour of the art deco period.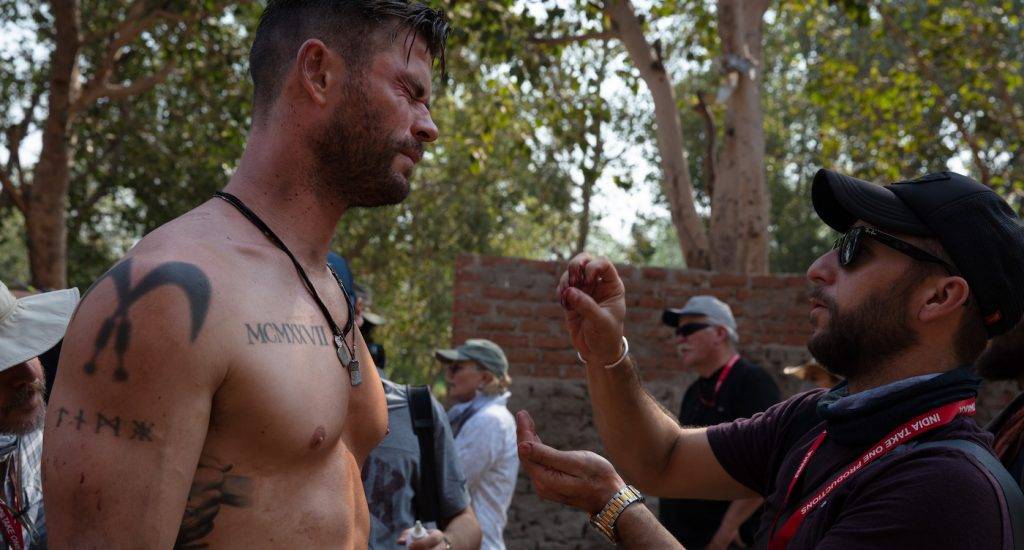 Makeup Artist Matteo Silvi and Chris Hemsworth behind the scenes on
Netflix original 'Extraction'  in Thailand. Directed by Sam Hargrave | CREDIT: MOTION PICTURE ASSOCIATION
Shooting on location can bring its own challenges from long commutes to poor lighting but weather is the most unpredictable. While shooting the Netflix Original, Extraction starring Chris Hemsworth in Thailand, the extreme heat and humidity wreaked havoc with the makeup and prosthetics.
"It was over 100F with high humidity which prevented the prosthetics scars from sticking which was quite challenging. Chris had this large neck tattoo and it kept rubbing off on his shirt due to the humidity. Sometimes we had to change it 3 times a day." Silvi really enjoyed developing this look for the progressively wounded, battle-hardened mercenary Rake, played by Hemsworth. "It was really fun to create this character with him."
Having friends close by when filming on location makes it all that more enjoyable. "My good friend Luca Vannella & I have been working on several films together recently."   Vannella is an award-winning hairstylist, working on major films for the last 15 years and earning an Emmy nomination for his work on Penny Dreadful.
"We met when we were 16 as his father was also a hairstylist and worked with my father. However, when Luca moved to London for 10 years, we didn't really get the chance to work together much. Although 3 years ago he introduced me to Chris Hemsworth, and we have been working on movies together ever since. Most recently in France and Ireland on The Last Duel."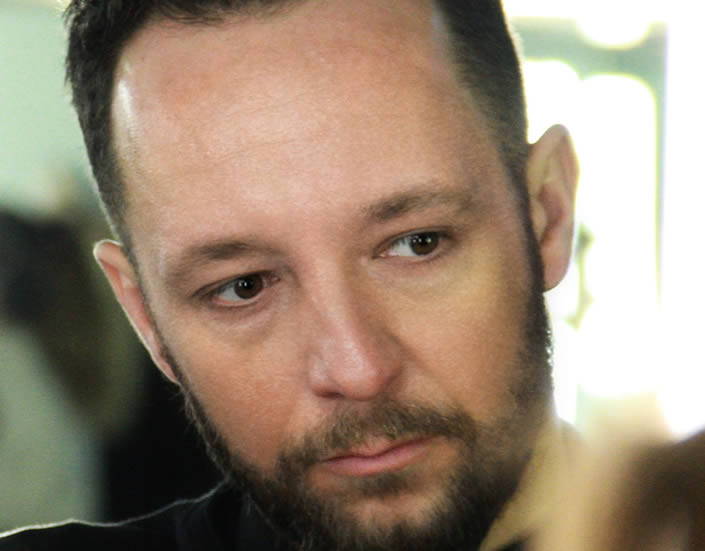 Matteo Silvi | CREDIT: ACCADEMIA DEL CINEMA
When Matteo has time between Hollywood Blockbusters, he has found a love of teaching. As an Associate Professor at Accademia del Cinema in Bologna, Italy and Creative Media Skills (CMS) in the UK, Matteo shares his wealth of industry experience with young makeup artists.
"The thing I like teaching the most is laying on beards. I like to show people how to do it, it's a great technique and I wish more people had this skill." Matteo has perfected this master skill in his work on films such as Hercules, Extraction & Avengers.
Once 'The Last Duel' production wrapped in Ireland, Silvi was able to spend a few weeks back home in Rome with his wife and daughter before jetting off to Australia to kick off filming of Thor: Love & Thunder.
The 4th film in the Marvel franchise, starring Chris Hemsworth and Christian Bale, where no doubt he will put his beard mastery to work along with Luca Vannella, transforming these leading men into mythical superheroes.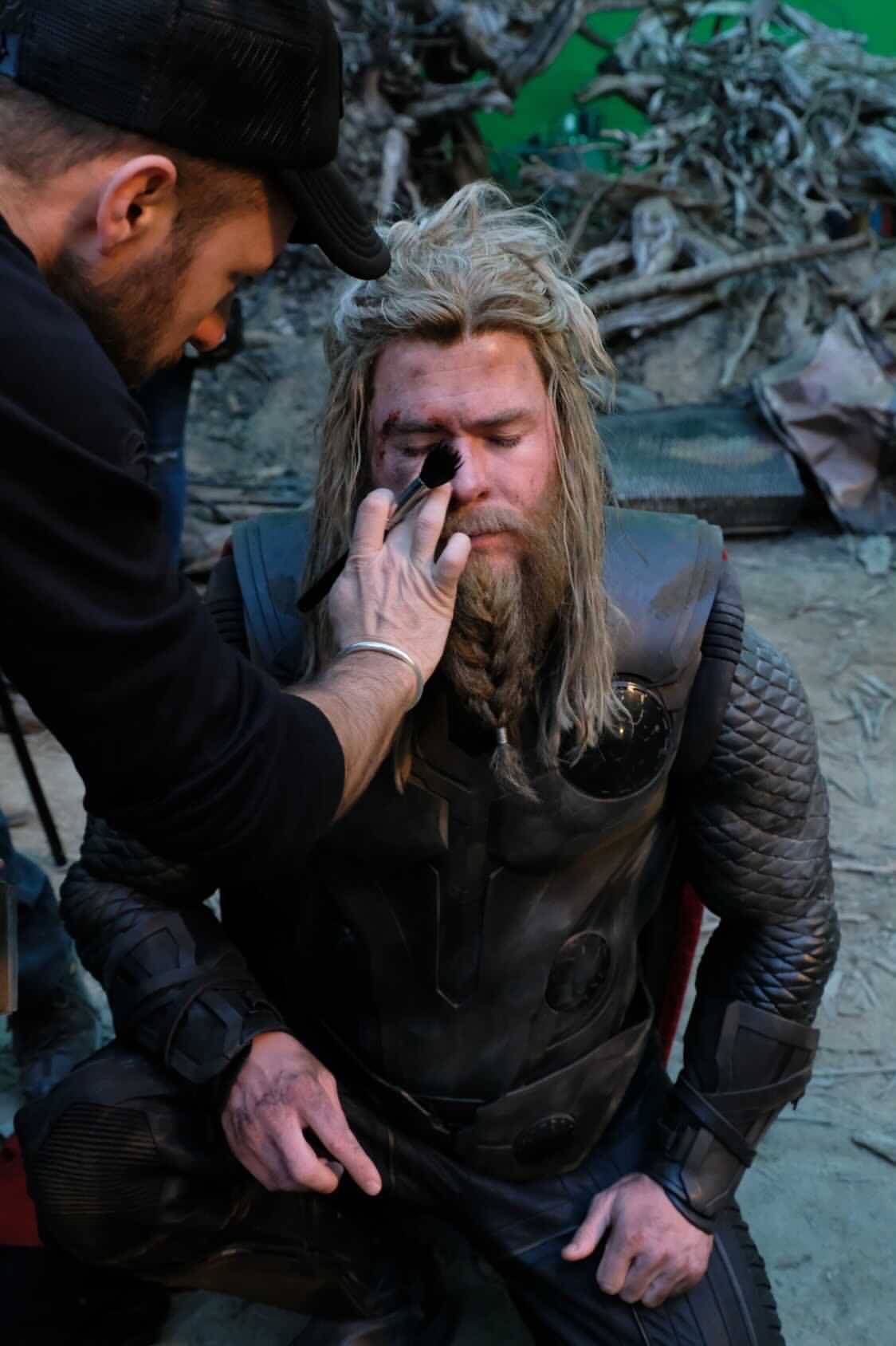 Matteo Silvi and Chis Hemsworth on the set of 'Avengers: End Game'  | CREDIT: MATTEO SILVI
Like most people, I'm really looking forward to when we can go to the cinema with friends and family again and be transported to the magical places films like these take us.
'The Last Duel' premiers Oct 2021 while 'Thor: Love & Thunder' is due Feb 2022.
---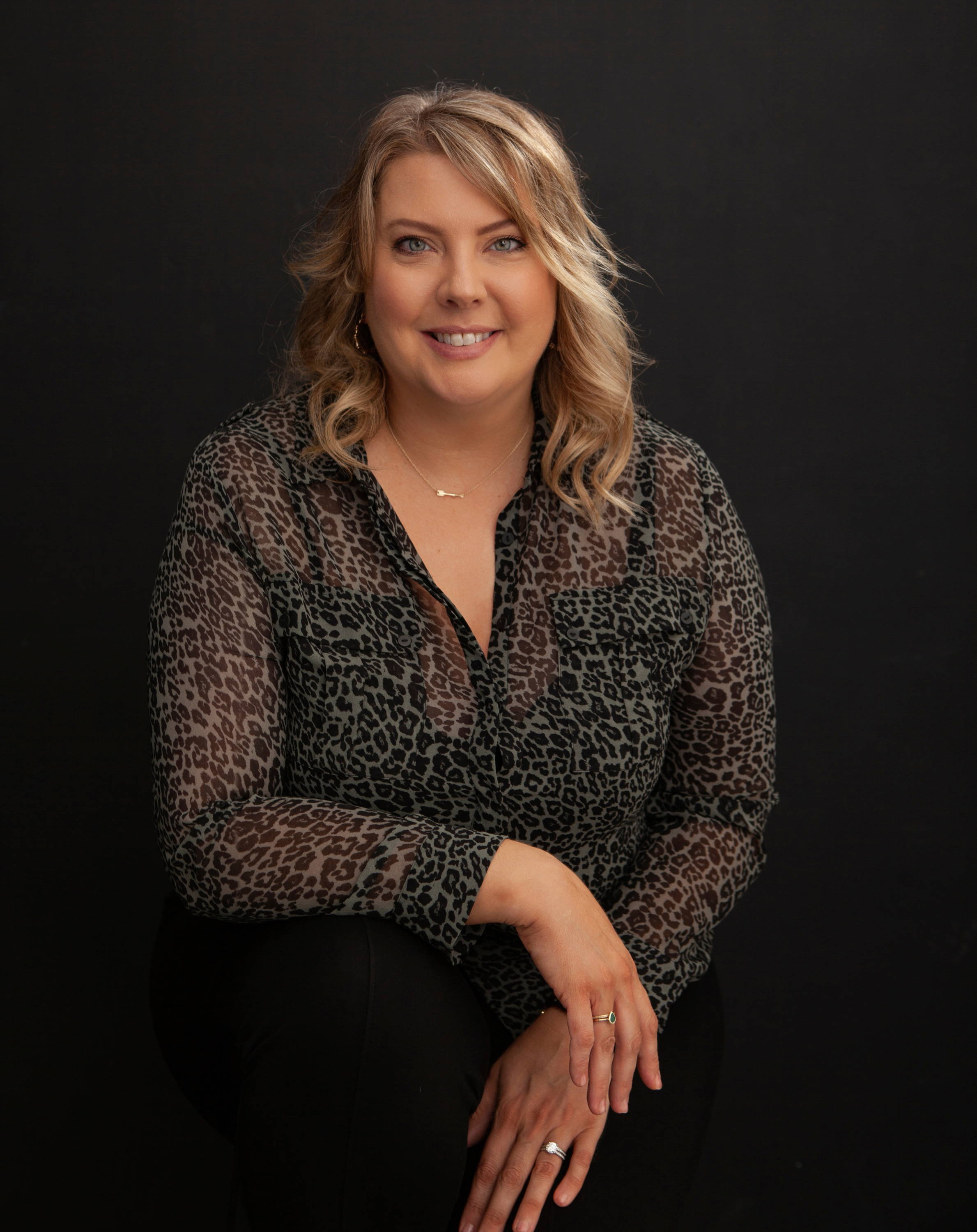 Interview & Article by Andrea Griffin, Founder of GLAM DOLL.
GLAM DOLL is Ireland's leading provider of Luxury Beauty Essentials. We specialise in Hollywood Mirrors, Vanity Tables, Glam Boxes, Ring Lights and more.
At GLAM DOLL, we provide professional quality products that offer perfect lighting and organisation so you can create your own special oasis with Hollywood worthy lighting, but made for the everyday woman.  
GLAM DOLL, Bringing Hollywood Home
www.GLAMDOLL.ie
---